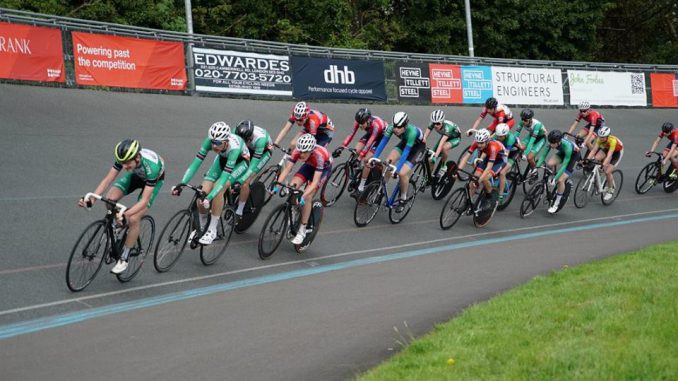 A number of the Welwyn Wheelers Youth riders competed in their own Marathon event at the Herne Hill Velodrome. This was the 2nd Omnium in the series of 3 which qualifies riders for the National finals to be held in Derby during August.
The day consisted of 5 events ( Time Trial, Scratch, Elimination, sprint and Points) The first event was the 2 lap Time Trial – in the U14 group Euan Woodliffe had a storming ride taking top spot from other riders by some margin. He then continued to find his form winning the elimination race and strong placings in all of the other events to secure him a fantastic 1st place overall. This means he now leads the series and will have everything to play for in the next event at Lee Valley in May.
In some strong competition Oli Stockwell (U16) came 2nd in every race apart from the final points race which pushed him to 3rd place overall. In the U12 boys category Dylan Starkey was battling for 2nd or 3rd place throughout the day and left it to the final sprint in the points race to secure overall 2nd. In other categories Beth Bennett came 3rd in the U14 girls with some gutsy riding. Tom Sharples narrowly missed out on the most combative rider of the day with some attacking spirit throughout the races. Finlay Woodliffe, Thomas Dixon, Sasha Blendis, Caelen Miller, Toby Brown, Callum Moir, Ellen Bennett, Iona Moir, Archie Peet, Joe Kiely and Rizwan Hameed provided us with some great racing. Welwyn Wheelers was hugely proud of all of the riders representing the club.