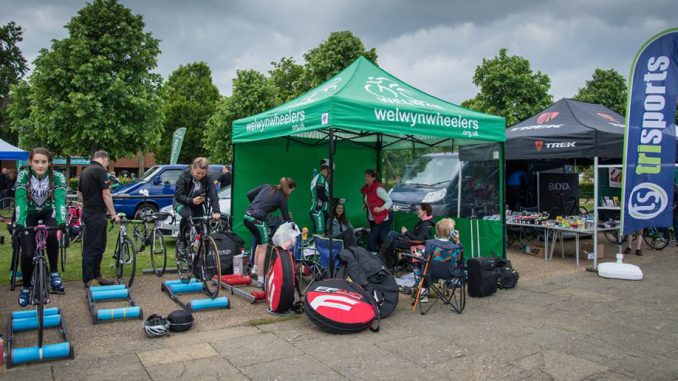 The Letchworth Grand Prix – promoted by CCAshwell – had 320 riders taking part – of which 39 were Welwyn Wheelers – the club had riders in all various categories in this event which is part of the Tour of Herts road circuit series.
The course was short & technical involving a hair pin bend & chicane in quick succession. There were a number of riders who were racing for the first time they all rode well.
Most impressive was out of the field of 16 ladies , 6 of them were from Welwyn – 3 of whom got top 10 results & one who was racing for the first time.
Top podium places were gained by – Lauren Higham, Millie Gage and Kat Anderson.  Will Raymond & Cai Davies were top 10 in the 2/3 Senior race, Ben Webster. Gaia Casciello rode well in the Womens race and finished 4th.