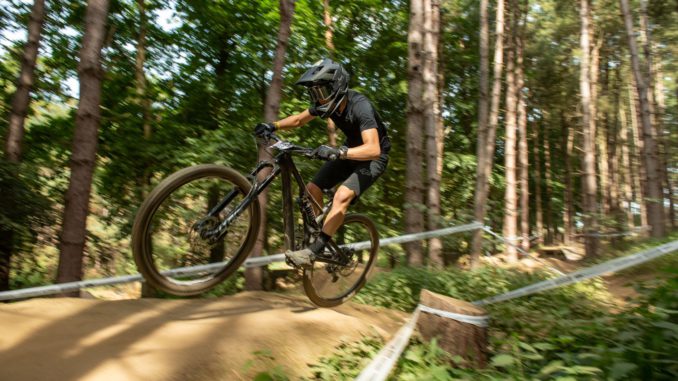 In a probable first for this website we can report the results of an enduro mountain bike race. Enduro is comprised of multiple timed stages which are mainly downhill with inter-connecting uphill sections that are not timed. In round 1 of the "Southern Enduro Mashup" Leon Atkins and Fin Woodliffe came first and second in the juvenile category at this 5 stage event at Twisted Oaks.
The recent Southampton Sporterium circuit race completed the British Cycling South Region Youth Circuit Series with Ellen Phillips overall winner of the girls U16 category.
Calum Moir competed in the Spokes Autumn Dash stage race at the weekend – the latest round of the British National Youth Circuit Series held in Lochgelly, Scotland – ending up 18th overall in the Youth A Boys category. We're unsure whether Calum competed in his British or Scottish national champion's jersey.
Mark Lightfoot's 18th place overall was also the club's highest finishing place at the recent North West Youth Tour stage race in Lancashire. Oscar and Georgina Pasmore also competed for Welwyn Wheelers along with Ellen and Calum.