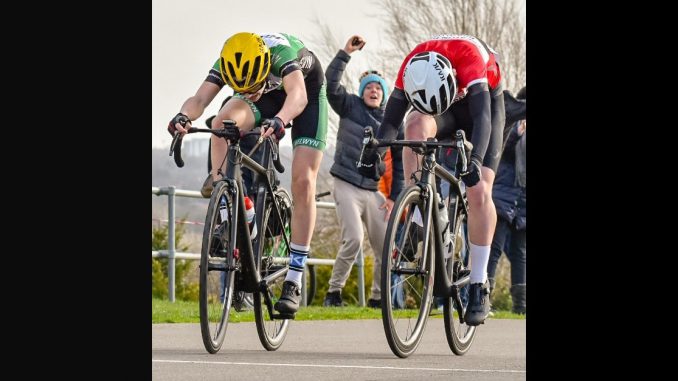 It was blowing a hooley for the first round of Lee Valley Youth CC's traditional season opening road series at Hog Hill on Saturday. A great turn out of this year's youth stars saw Millie Coleman, Ethan Storti, Dylan Starkey and Calum Moir on the podiums for their categories.
Moir came closest out of the quartet to a win in the U16 Boys race which had, frankly, looked in the bag after a big attack up the hill had gained him a lead of several bike lengths in the final. Unfortunately for Calum he was dramatically rolled by the smallest of margins by Preston Park's rising star Dylan Hicks, seemingly coming out of nowhere in a late surge for the line.
Earlier on, Millie Coleman came second in the girls U14 category while the U14 boys race was completely shredded in the wind. Ethan and Dylan both finishing solo in 2nd and 3rd spots.
Full results can be found here.