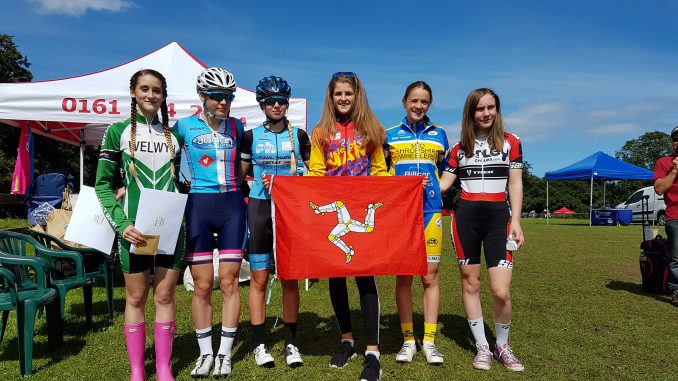 The final event of this year's British Cycling youth circuit series was run at the Scarborough Festival on Sunday on a very tough hilly circuit.
Wheelers Lauren Higham won the under 16 girls race with her best performance of the year. The hilly circuit resulted in riders being detached from the field of 36 riders on each lap. Lauren was on good form and attacked on Quarry hill and was quickly joined by two top riders Kate Wooton (Lea Valley) and Amelia Sharpe , who went on to win the series. Two more riders got across to join them with 2 laps remaining. These five stayed away and contested the finish where Lauren was the clear winner in a tough race against top class riders.
In the under 14 boys race of 51 riders Joe Kiely was in attacking mode and he was joined by Max Poole (Bike box) and Finlay Pickering (Hull Thursday CC) – they formed a super strong breakaway trio who were never caught – Max Poole attacked in the finishing straight and won by 4 seconds from Joe Kiely.
Euan Woodliffe finished in a creditable 18th position at around 50 seconds as the riders finished. The under 16 boys race had a massive field of 95 riders – Wheelers Archie Peet finished in a group of riders for 17th place while Joe Bennett was 36th.
In the Junior girls race of 15 riders – a breakaway group got away and although the bunch tried to reel them in they never caught them – Elspeth Grace was disappointed to finish in 4th place.
Also on Sunday Wheelers Rachel Dunne took second place in the Masters criterium Championship on the motor race circuit at Corby.