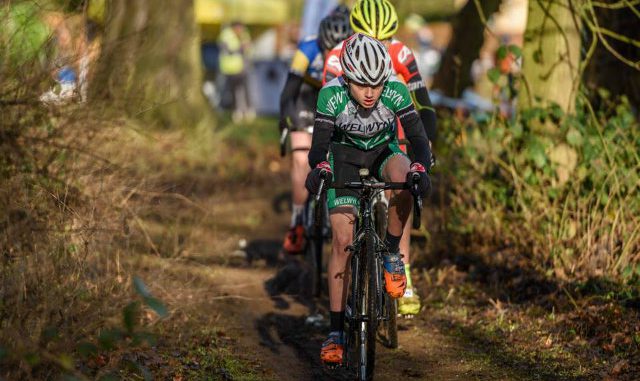 The closing event in the Central League cyclo- cross league was held on Saturday at Lutterworth with another good day for the Wheelers youth riders.
In the U10 race which had a field of 21 riders Finlay Woodliffe was 4th and Rupert Cavill 5th. Tom Dixon was 5th U12 Boys and Beth Bennett 17th in the U12 event.
Joe Kiely needed to win the U14 to take the series and he was the clear leader throughout the race, Tom Sharples was on good form to take 3rd place with Euan Woodliffe 7th, Ellen Bennett was third in the U14 girls race.
In the U16 boys category Joe Bennett was 2nd with Archie Peet 3rd while Freya Butler was second in the girls group.
In the massive 40+ race of almost 70 riders Jon Cavill finished in 17th spot with James Robertson in the 30's.
When the final results for the series were calculated the Wheelers had top three positions in the U16 series led by Oli Stockwell followed by Archie Peet and Joe Bennett. Naomi Holt and Freya Butler kept the Wheelers flag flying taking the top two places in the U16 girls series. Rupert Cavill won the U10 series followed by Finlay Woodliffe and Dillon Knott for another WW 1,2,3.
Joe Kiely the U14 boys with Euan Woodliffe third.
This means that the Wheelers have provided the top youth riders in both the Central and Eastern Cyclo-cross Leagues this season.
A great cyclo-cross season
The Central League prize giving will be held at the David Lloyd Centre in Milton Keynes on Friday February 10th starting at 7-00pm (Address is on the Central CX website. Just turn up and collect your prizes
Peter