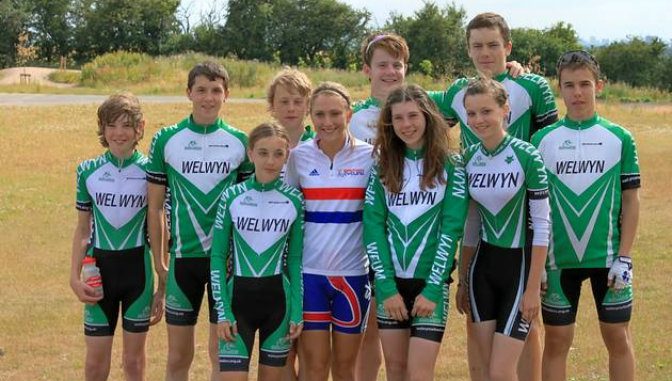 All members and friends are invited to come and show their support for ex-Welwyn rider Laura Trott in the final event of the Women's Omnium on Tuesday 16th August.
We will be in the bistro / cafe at Gosling Sports Park (tennis side) from 8pm ready to watch and cheer Laura on, in the Points Race at around 9pm.
Wear your Welwyn kit / colours if you can….
Note: The planned Cyclo Cross session will finish early to allow for as many people as possible to come and watch.
Note: Ryan Owens – 4th man for the 2016 Olympic Men's Print Team is also included in the above photo on the far right!