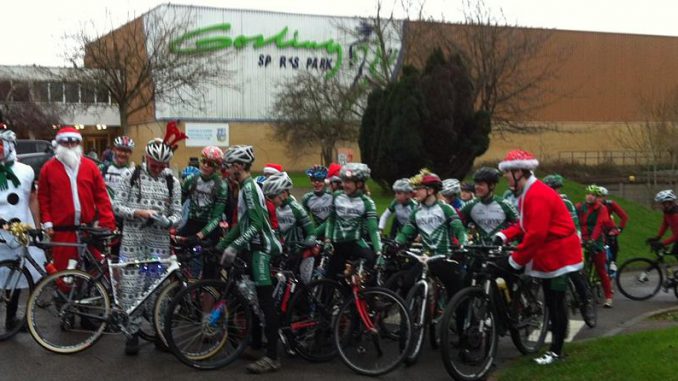 Monday 18th December: 8pm Gosling Gym session – Welwyn Racing Academy members only.
Tuesday 19th December: 7pm – 9pm Cyclo-Cross Training (This particular session will be open to all ages for our Racing Club members)
Wednesday 20th December: No Training Sessions – Gosling Sports Park is closed to the public. Annual Gosling/GLL Staff Communications Day.
Thursday 21st December: 8pm Club Turbo/Roller Session
Saturday 23rd December: 9am – 10.30am – Open Go-Ride Freewheel session for our younger riders.
*9am Christmas Road & Off Road Rides
There will be no Road Bikes on the Track Session.
There will be no Training Sessions during Christmas week, including Saturday 30th December. Our normal Winter Training sessions will recommence with Club Cyclo-Cross Training on Tuesday 2nd January.
PLEASE NOTE
From Monday 18th December Parking Charges will apply at Gosling Sports Park.
This is a number plate recognition system and everyone will have to register their car registration number on entry and exit.
*Free parking for the first 3 hours. The parking meters will only accept cashless payments via debit and credit cards, or via contact-less cards. There will not be an option to pay with cash.