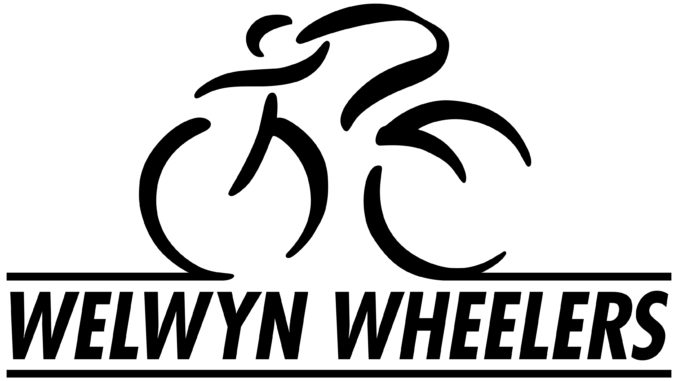 On Saturday  Welwyn Wheelers promoted the final Central Region Cyclo-cross League event at Stanborough Park. The course was laid out on the south side of the park and the strong winds made the course tough to ride. The course team to set up the event were at work from 6-30 am to ensure that everything was in place for the first race at 10-00am
First race of the day was for the under 10 category in which there were 30 riders and held on a shorter course than the senior riders– the Wheelers were on good form and filled the top three places – Rupert Cavill for his first victory followed by  by Thomas Dixon and Finlay Woodliffe. Next up were the Under 12 group of 28 riders which included seven Wheelers – Euan Woodliffe took a well earned and hard won second place.
The Youth race was run over the full course – Lauren Higham was the clear winner of the under 16 girls race while Gwil Park took third pace in the boys race. In the Under 14 Boys category Archie Peat (Team MK who trains with the Wheelers at Gosling Sports Park) was the winner followed in by Joe Kiely. In the Girls event Wheelers Ellen Bennett and Alice Mills finished second and third.
The various senior races were all completed by 3-00pm and the Wheelers team of helpers were then faced with dismantling the course, collecting all the race equipment and packing it all away to complete a long tough day in difficult weather conditions.  The riders were impressed  with  the new course on the south side of the park and hoped it would be used again.
Six of the Wheelers top youth track riders were on a Regional Squad track training day at the Olympic track at Stratford on Sunday