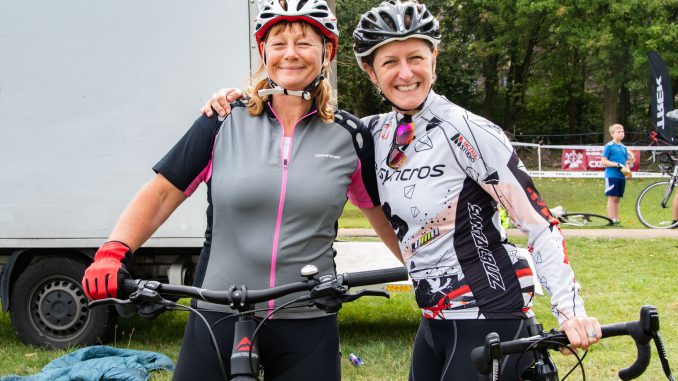 Congratulations must go to Velobants.cc for pulling off Saturday's Central League fixture at the mythical 'cross venue that is Campbell Park.
Not only were there even more participants (750+) there on the day than at a National Trophy event – thanks in small part to the contribution of Lorraine Atkins, Alison Hinds and Susan Moir riding their first ever CX race – all present will remember the eye-watering site of 165 ladies setting off en-mass in the Women's race, smashing CX records for largest race. The only thing missing in the party atmosphere was a beer tent and we hope that the 'Bants team will be able to negotiate with MK Parks Trust to have one for next year.
This week, Daniel Elliott, Leon Atkins, Katie Allsop and Millie Coleman all ended up on the podium, with Leon winning the U12 race by 30 seconds.
U10
3 Daniel Elliott

U12
1 Leon Atkins
12 Katie Allsop (2nd Girl)
22 Elijah Storti

U14 Boys
6 Ethan Storti
8 Rupert Cavill
16 Will Pollard

U14 Girls
3 Millie Coleman
5 Lucy Allsop
13 Elise Whitaker

U16 Boys
7 Nathan Hardy
11 Calum Moir
22 Jake Manning
27 Cormac Nisbet
37 George Dalgarno

U16 Girls
6 Sasha Blendis
11 Beth Bennett

Junior Men
17 George Gould
21 Ben Hinchliffe

Women
21 Ellen Bennett (4th Junior)
22 Iona Moir (5th Junior)
109 Lorraine Atkins
129 Alison Hinds
157 Susan Moir

V40 Men
36 Thomas Hinchliffe

V50 Men
66 Garry Blackmore